This past weekend I gave a presentation on MSBuild at the Tampa Code Camp, which I'm glad to say went very well. Besides that I met Brian Johnson from Microsoft. He shot a video of me discussion using MSBuild and Web Deployment Projects to automate deployment of Web Projects. You can see the video at http://channel9.msdn.com/posts/brianjo/Sayed-Hashimi-on-MS-Build/
Let me know what you think, I'm pretty excited because this is my first Channel 9 video.
The sample demonstrated here was inspired by some content that can be found in my new book Inside the Microsoft Build Engine. The book will be published the beginning of January, please buy several copies! I will post more detailed information about the book soon, but we have completed working on it.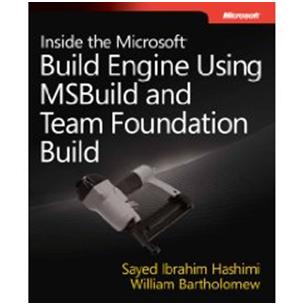 Sayed Ibrahim Hashimi
---
Comment Section